MAINTENANCE
Periodontal Maintenance is instituted following periodontal therapy. Frequency is dependent on the severity of your disease and how effective your home care is. 
The focus of periodontal maintenance is to prevent further disease progression, with particular attention paid to the space between the tooth and the gum, the root of the tooth, and the supporting bone. This is the site where periodontal disease begins and advances. If the disease is controlled in the early phase, this procedure and effective home care will reverse the process.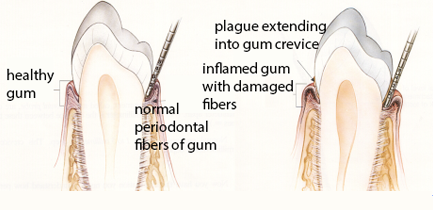 Plaque Present for More Than 24 Hours; Infection in Gum Only - Gingivitis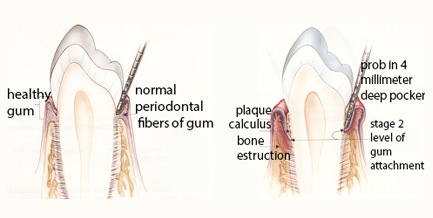 Gum Seal Broken;
Infection Causing Bone Loss - Periodontitis
To know more, call us at (401) 273-6161 and schedule an appointment with our dentist at our office in Providence, RI.